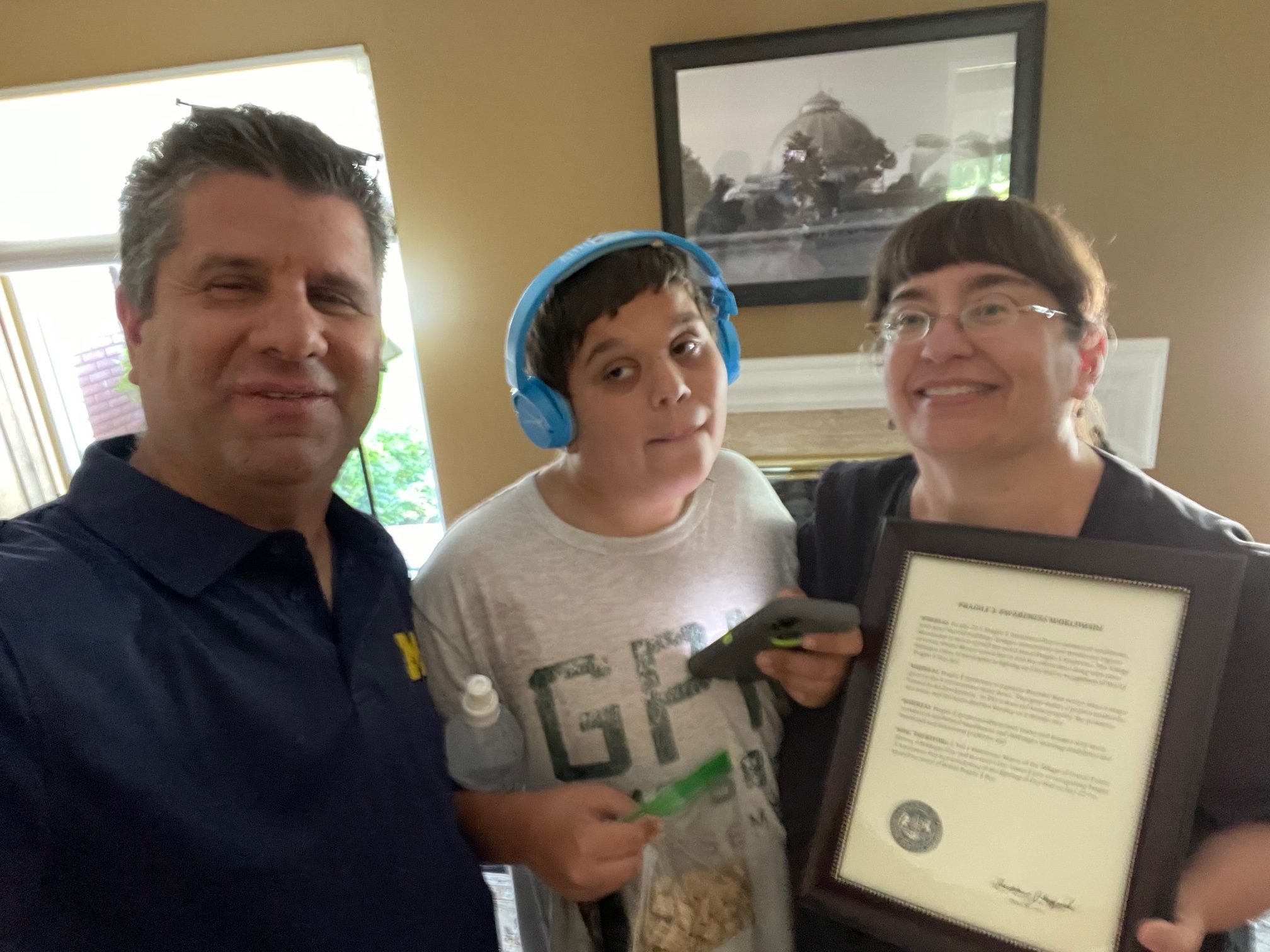 Ted J. Kedzierski, Mayor of the Grosse Pointe Shores, MI issued a proclamation recognizing July 22 as World Fragile X Day in honor of families living with Fragile X syndrome (FXS).
The proclamation was received by Grosse Pointe Shores resident, Ted Coutilish, whose son has FXS. The proclamation reads that "the entire city council will join in recognizing Fragile X Awareness Day by participating in the lighting of City Hall on July 22 to spread the word of World Fragile X Day."
Thank you, Ted, for your dedication to Fragile X and outreach with your local community to receive this proclamation.
Ted Coutilish lives in Grosse Pointe Shores with his wife, Mary Beth Langan and their son, Andrew. Ted serves on the FRAXA Research Foundation's board of directors.
To learn how you can reach out to your Mayor or state representative to have World Fragile X Day declared where you live email Holly Roos at hroos@fraxa.org